"Break the rules. Forgive quickly. Kiss slowly. Love deeply. Laugh..."
– Ethan Mascarenhas from Ghuzaarish (2010)
Enter The Chicken Waiting Hare (feat. Shana...
Smile: Denial →
shazadkhan: It's saddening that one of the reasons we don't spend more time with our beloved is because we are in denial; we refuse to accept the fact that we will one day lose them. We hate that thought so much that it doesn't even cross our minds. So when we are under the illusion that we're timeless, and…
Bound To The Floor — Local H
Kerosene Hat Low — Cracker nostalgic.
I was in history class today and we were talking...
Teacher: So North Africa and the Middle East are going through some difficult times right now. Who knows what.
Some idiot hobo child: ISRAEL IS TAKING OVER!!!! WOOOHHOOOO!!!
Teacher: Hahaha! Yes!!! But what else!?
At this point I had no respect for her so I didn't raise my hand-
Me: Excuse me? Why are you rejoicing?
Teacher: Dear, Israel is a very powerful state. And, when America needs them, they will be there?
Me: They'll be there? They aren't here right now. America is going through the worst economic crisis it has seen since the Great Depression. Where's Israel? Oh wait, they're in Palestine, slaughtering innocent people. They aren't helping anyone. And they never will. The Israeli government will never be there to help you, me, America, your family or anyone else. And next time you start celebrating Israel, just remember that YOU are celebrating the MASSACRES of people who didn't even do a single thing wrong. Newborn babies, dead. Elderly people walking to the store, dead. Women working in the fields, dead. While YOU are sitting there celebrating their deaths while I, their families, and millions of other sane people mourn for them.
Teacher: *silent*
And the class remained silent, just staring at me for 10 minutes. And, I was called into the principals office...
Title of Record Skinny — Filter
Someway Somehow
I will move back to Chicago
Thru The Eyes of Ruby — The Smashing...
10 ways to avoid marrying the wrong person
1) Do Not Marry Potential:  Oftentimes men consider marrying a woman hoping she never changes while a woman considers marrying a man she hopes she can change.  This is the wrong approach on both accounts.  Don't assume that you can change a person after you're married to them or that they will reach their potential.  There is no guarantee, after all, that those changes will be for the better. In...
1 tag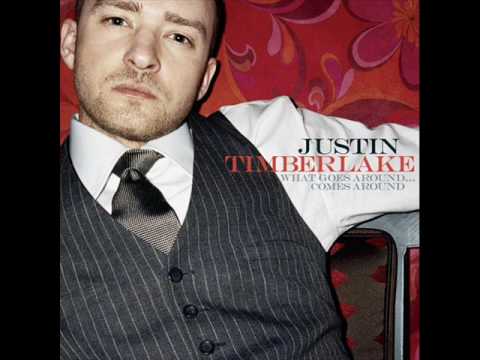 March Playlist 1) Pyramid Song — Radiohead 2) What You Know — T.I. 3) Slow Jams ft. Twista & Jamie Foxx — Kanye West 4) Paranoid Android — Radiohead 5) Les Fleur — 4hero 6) Look at Me Now — Chris Brown 7) The Root of All Evil — Dream Theatre 8) Miss Murder — AFI 9) Rocketeer — Far East Movement 10) I'm Looking Through You — The...
(fridge trash): Islamophobia is not a new... →
mohandasgandhi: It's also not a "small" problem. Muslims in the West have been experiencing a particularly unfounded hatred over the last decade or so. I'm a bit saddened to see people arguing that the ever growing problem of Islamophobia and prejudice towards those of Middle Eastern descent…
Islam's View on Depression →
God's plan for your life is so much bigger than...
February Playlist 1) Blue Monday — Orgy 2) Hey Superstar — Madina Lake 3) Precious — Esperanza Spalding 4) Dream On (Dave Clarke acoustic Version) — Depeche Mode 5) What Goes Around…Comes Around — Justin Timberlake 6) Piece of Me — Britney Spears 7) Norwegian Wood (Sitar version) — The Beatles 8) Lay Lady Lay — Bob Dylan 9) Hey Ahab —...
My awkward moments in Muslim prayer →
Birthday Weekend
+ Flying back home to Chicago - The flight home to Chicago + Mom's amazing cooking + My room + My cat + My car + Birthday party at red canary with reserved balcony area + 60+ wonderful friends + Authentic mexican food at 3am +/- Stumbling into a gothic club - Getting older + Going to  bed the time I normally get up for work (6am) + Sleeping in my big bed with my body pillow + My family +...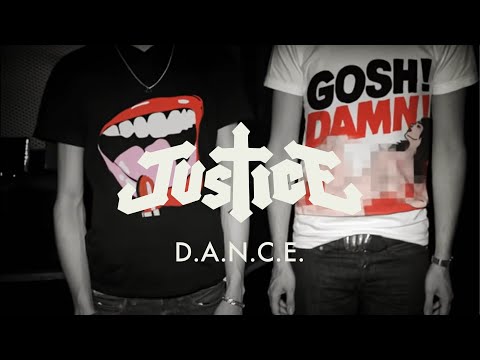 Muslims return favor, join hands with Christian...
BY Helen Kennedy DAILY NEWS STAFF WRITER Monday, February 7th 2011, 4:00 AM Read more: http://www.nydailynews.com/news/world/2011/02/07/2011-02-07_muslims_turn_out_in_mass.html#ixzz1DokXwRoK On Friday, the holy day for Islam, Christian protesters in Tahrir Square joined hands to form a protective cordon around their Muslim countrymen so they could pray in safety. Sunday, the...
- No car + The Metro - Not enough sleep + Gym + Chai + Working for DoD in the Pntgon + Volunteer Firefighter on weekends in Falls Church + The chill weather - Social life + Friendly and humble homeless people. + Cousins + Washington Auto Show - No free yoga classes
I absolutely hate being unproductive
"And if the snow buries my, My neighborhood… …Then I'll dig a..."
– Neighborhood I (Tunnels) — Arcade Fire